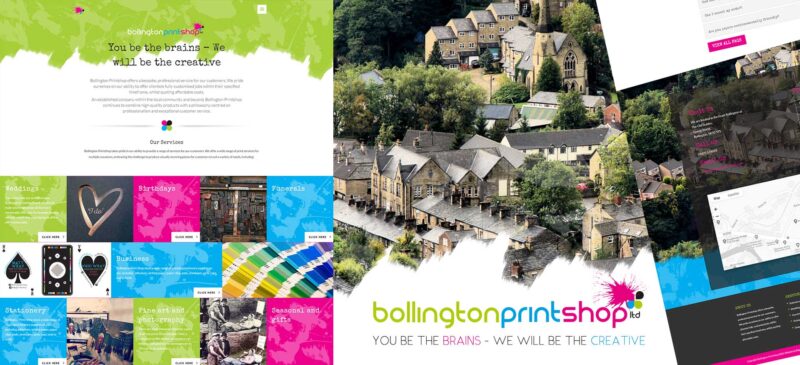 PepperStreet is back helping local businesses improve their web presence, this is especially important for many of the local businesses during the COVID pandemic. Being online is not just as simple of having a website as Vicki and Matt at the PrintShop found out when they took over an old outdated website for the business.
The Bollington Printshop is at the heart of the Bollington business community, supplying many of the locals with their print and design needs but the old website was …. well truly awful. PepperStreet set about creating a new online presence for the Printshop that would reflect their brand and values. We used WordPress and DIVI theme so that Matt and Vicki could manage the site moving forwards themselves. We also integrated social media into the site as Vicki is very active at promoting not just her own business but also other Bollington businesses on platforms like Instagram.
We hope the new website is funky, fun and reflects just what a great business the Bollington Printshop is.