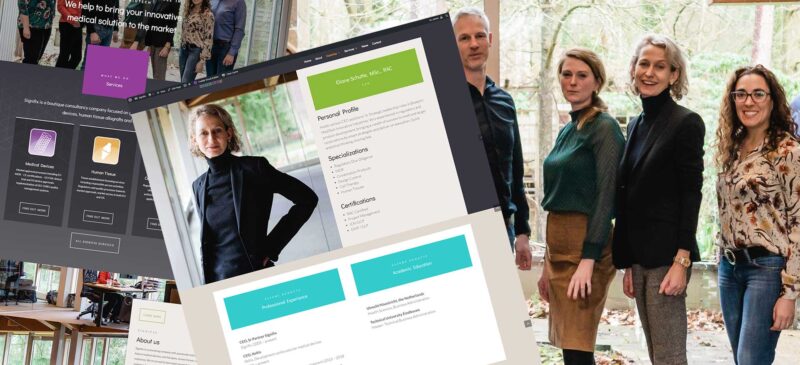 Signifix is a Dutch company who specialise in regulatory compliance for the Meditech and Biotech industries. They came to PepperStreet through a recommendation from a previous client and needed a new fresh website to bring their new branding to the web.
We created a fully responsive website with new content using WordPress and Divi Theme. The vibrant colours of their logo made an ideal base for a bright and clean new design. The company's main assets are their experienced team who all come with a very wide breadth of knowledge and they wanted to showcase this as much as possible. We designed bold team member pages to do this.
The website is primarily a brochure website the key aim to allow people information about Signifix and encourage contact through the website.
We are all delighted with the result and hope we achieved exactly what we started out to do.