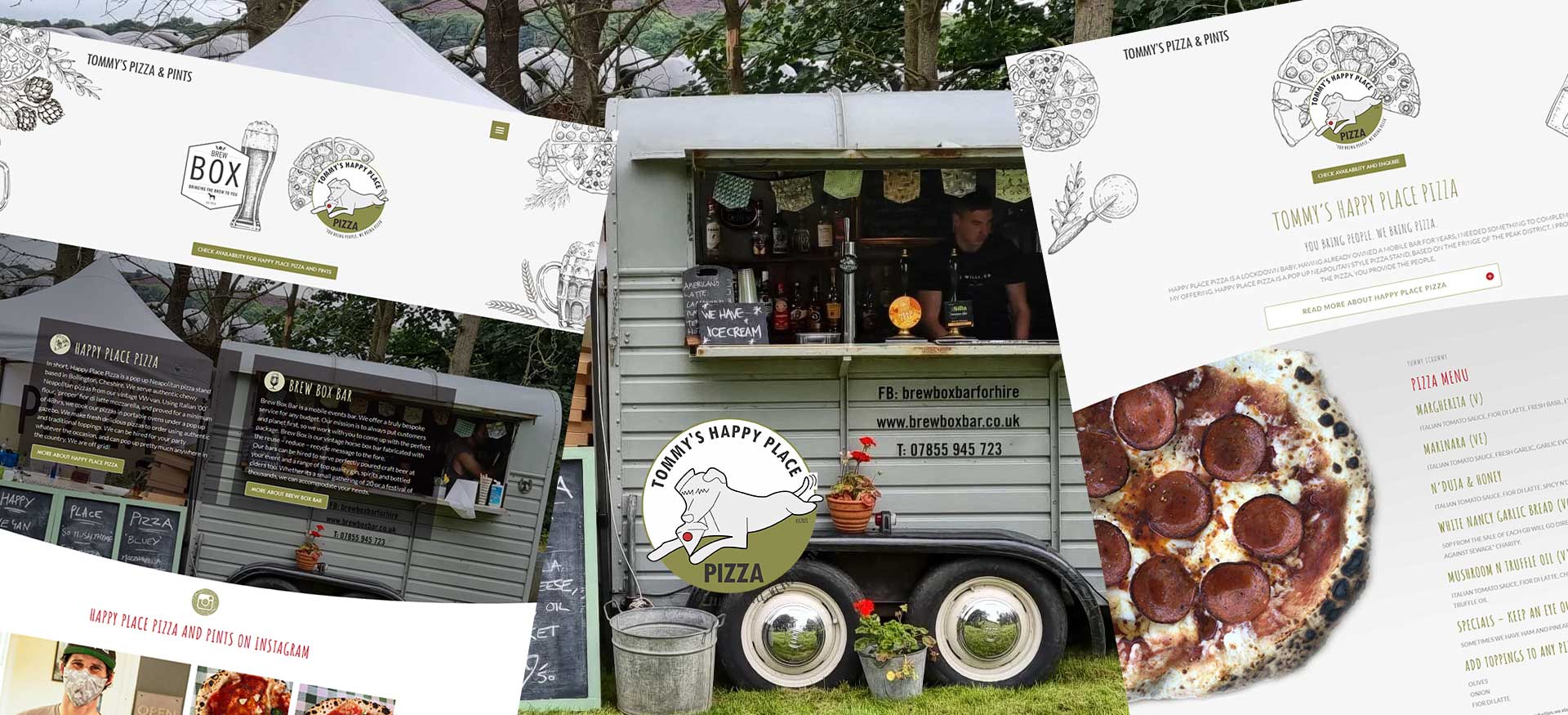 Happy Place Pizza is a pop up Neapolitan pizza stand based in Bollington, and Brew Box is a pop up bar.
A brand new website as Tom had multiple social media channels but no website to showcase his business.
The brief
To create a unique looking, stylish website to promote Tom's pop up bar and pizza van, so that he had a website to work alongside his existing social media channels.
The solution
Tom had a really visual presence on the internet with his instagram accounts where he regularly posted images of his business. The website needed to visual so we decided to use these lovely stock illustrations for the website. This meant that the whole offering wasn't overloaded with photography once we integrated the scoial media feeds.
We used a products by Smash Balloons to pull in Tom's instagram feed onto the website which mean he only had to worry about updating the instagram feed rather than both the website and social media feed.
A really simple calendar plugin syncs with Tom's google calendar and allows the website to display availability online using the google calendar.
We love the end product of this website, it's a simple build with basic functionality but works well for Tom alongside his social media.
Project URL
Features
WordPress Build and Development

Google Calendar Integration
Get in touch
If you feel that PepperStreet can help your business develop it's digital presence please call on 07748 140697 or email hello@pepperstreetwebdesign.co.uk