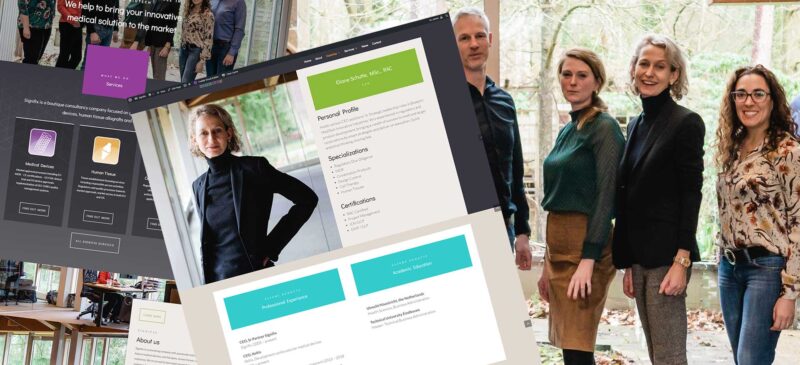 Signifix is a boutique consultancy company focused on global access for innovative medical devices, human tissue allografts and cell therapies
A brochure website to showcase the services offered and the team who deliver the solutions.
The brief
Signifix needed a professsional and contemporary website to explain their services to the biotech industry and also to showcase the team and their expertise, who deliver the projects.
The solution
PepperStreet created a lovely bold design from the colours in the Signifix logo. We wanted a clear and easy to navigate website which used the lovely contemporatu imagery from Signifix's offices to bring the site to life.
The main features we love:
The bold design with it's lovely colour pallette.
The individual team pages not only showcase the staff, but are great for SEO and means we could add a lot of details to the biographies.
We think we have delivered a really good looking website for Signifix.
Project URL
Features
WordPress Build and Development
Get in touch
If you feel that PepperStreet can help your business develop it's digital presence please call on 07748 140697 or email hello@pepperstreetwebdesign.co.uk